Copyright Oh Yeah Spices LLC. All rights reserved.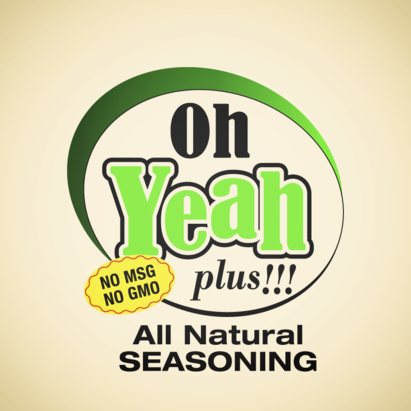 ​​​​​​​​
Our Passion is all about being with family and friends.
Cooking a meal with and for people, sitting around a table after the meal is finished and enjoying conversation is our long standing tradition.
Grampy's inventive nature started us on a journey. We wanted to replace a spice mix we used on a regular basis that had salt as its first ingredient and MSG. So we set out to make something better. Should be simple, right?

Well, many months later after sending out various samples to family and friends

for their approval, we finally found a great tasting,

flavor enhancing alternative to those common ingredients

found in so many grocery store spice blends.
We are pleased to offer our mix of All Natural herbs and spices that put salt at the bottom of the list with NO MSG, (a flavor enhancer),

NO SUGAR, No Gluten, and NO Fillers (such as Silicon Dioxide or sand).
Use anytime instead of salt or pepper.

Use a little or use a lot!
Oh Yeah, Give It A Try!!!